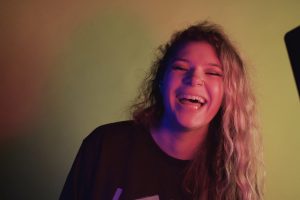 I'm Skye-Anna, I'm 19 and an Indie-pop singer-songwriter from Falmouth, UK. I have been writing ever since I could remember.
 Songwriting to me has the power to express my inner thoughts and feelings in a creative way. I also like to cover songs by other artists but any song that I sing, I try to make it my own and feel it with character.
My songs have been played on BBC Radio Devon and BBC Radio Cornwall. I have supported Newton Faulkner and John Buckley and played alongside UK Artists, such as Daisy Clark, The Rezner, Emma Chamberlain and Sam Richardson. I have also performed at Cornwall's well-known festivals like The Great Estate, Leopallooza and Boardmasters. My music is highly influenced by Adele, Amy Winehouse, and Daughter.